Heidi has two different stores.
Heidi's Towne Shoppe Located in Joseph is a Boutique with high quality clothing, & an array of gifts for special celebrations. This shoppe is open year-round. Heidi's Gift Shoppe located at Wallowa Lake has swimsuits, games, & many Wallowa Lake souvenirs. This shoppe is open during the tourist season.
We hope to see you at both our locations soon!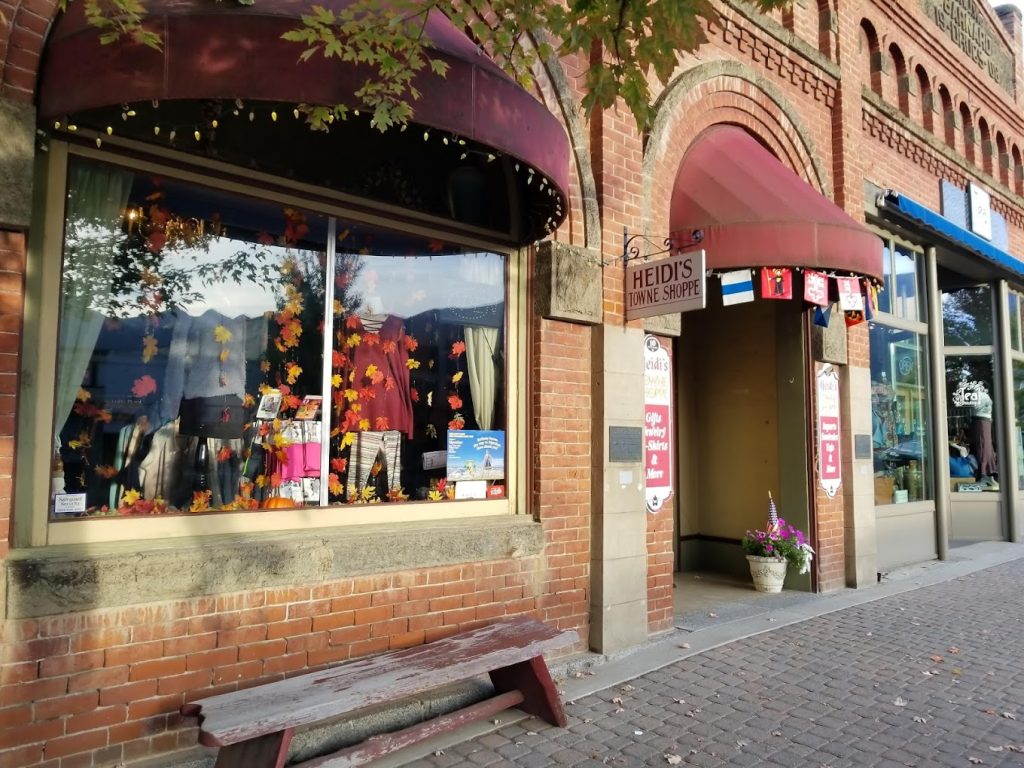 Downtown Joseph
10 S Main St
541-432-0276
10 AM – 5 PM Year Round
Wallowa Lake Village
59974 Mt. Howard Lane
541-432-0830
9 AM – 9 PM through Labor Day